SUCCESS STORY ALUMNI AKANKSHA GARG, 2011
---
Alumna success story - AKANKSHA GARG ,MEGISTRATE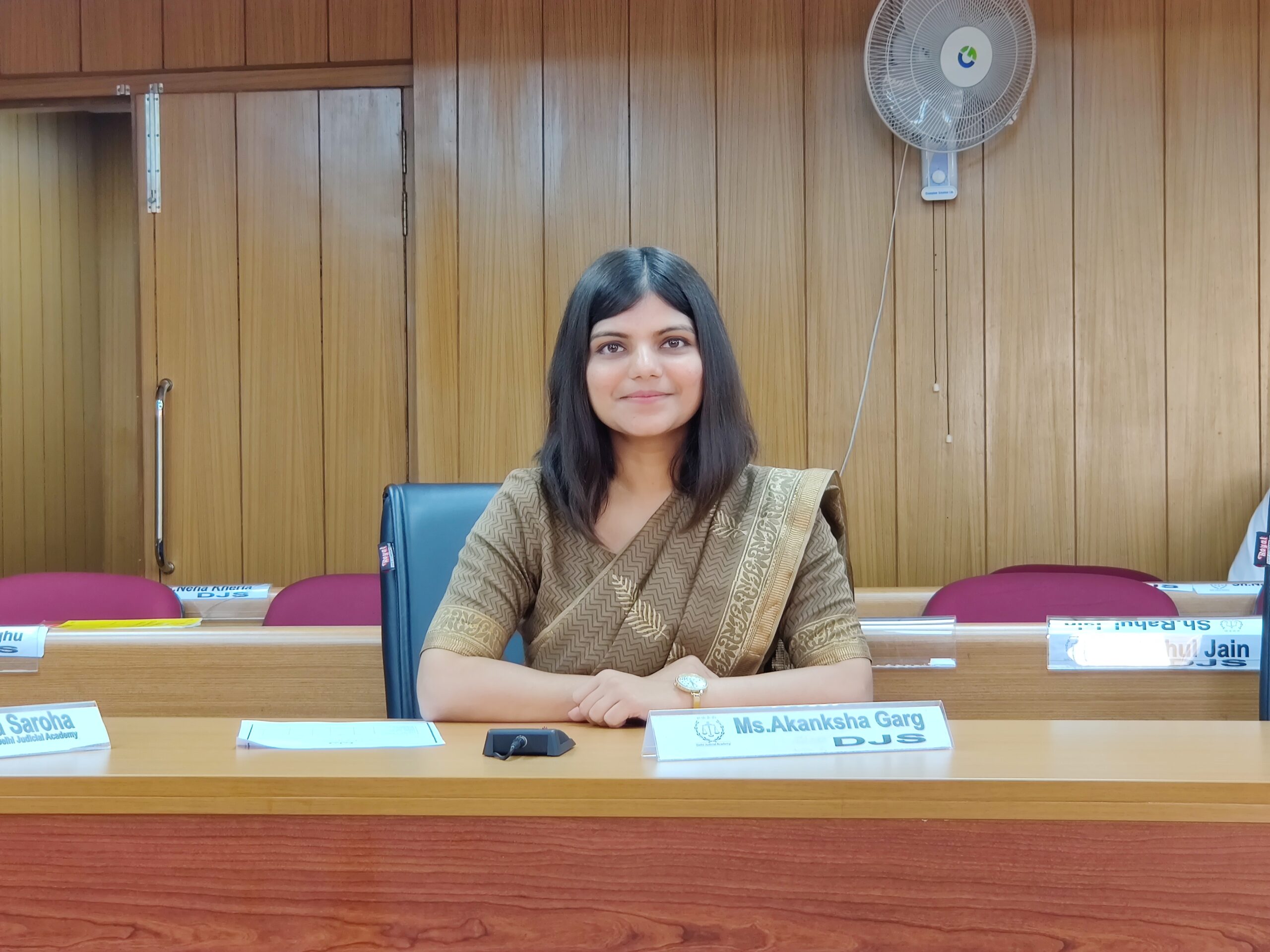 I am currently posted as Metropolitan Magistrate cum Civil Judge at Delhi. I hail from Sambhal which is a town tucked away in the western part of Uttar Pradesh. So my journey at GIS began when I came here in Standard XI. I would forever be grateful to GIS for granting me 100% scholarship which gave me an opportunity to study at world class school.
I appreciate the fact that GIS gave me the desired exposure and helped me explore my future avenues. During this short stint with GIS, the most cherished part was my expedition to Japan where I got the privilege to be a part of the esteemed Cultural Exchange program between SAARC nations. Apart from this, GIS also helped me hone my stage skills by letting me anchor various programs and participating in cultural activities. I have very fond memories of this place as GIS also gave me friends for life who have stood by me through thick and thin and have stayed in touch.
In this short span of two years, I had made up my mind to give Judicial Services a try. Right after my Class XII Board Exam I wrote various Law Entrance exams and finally took admission in Indraprastha University, Delhi to enroll myself into five years BBA.LLB program. In the last year of my Graduation i.e 2015, I registered myself with a coaching and started preparing for Judicial Services.
Life had been all hunky- dory so far. I had cleared Prelims and Mains in my first attempt. However in 2017 after my Mains' result when I had contemplated that I was almost there, to my utter dismay, I couldn't clear the Interview stage. This was the first time that the failure hit me so hard. The long wait for notifications, the handful of seats and the societal expectations started taking a toll on me. These were the times which could either make me or break me. I felt tired and at times was tempted to give up. I was bombarded with failures one after another in this span of two years after 2017. However in those times, it was my parents who stood by me and motivated me to put in my last ounce of energy into this. I also started reading various Self Help books in those trying times.
As the saying goes:- "One dies of thirst just when the palm trees have appeared on the horizon".
I really feel that at times we stop digging at the moment when a single blow- just one damn blow would reveal our treasure".
In my case, my such one last blow was in 2019, when finally all my hard work bore fruit when I cracked the much coveted Delhi Judicial Services with an 11th rank. This was also the time which brought with it good news from all around and I got through in other States as well, however I chose Delhi. I also realized that my failures were a blessing in disguise and I not only realized my dream but also honed various virtues and mastered lessons of life in this journey.
---